9 Innovations Shaping Today's Academic Libraries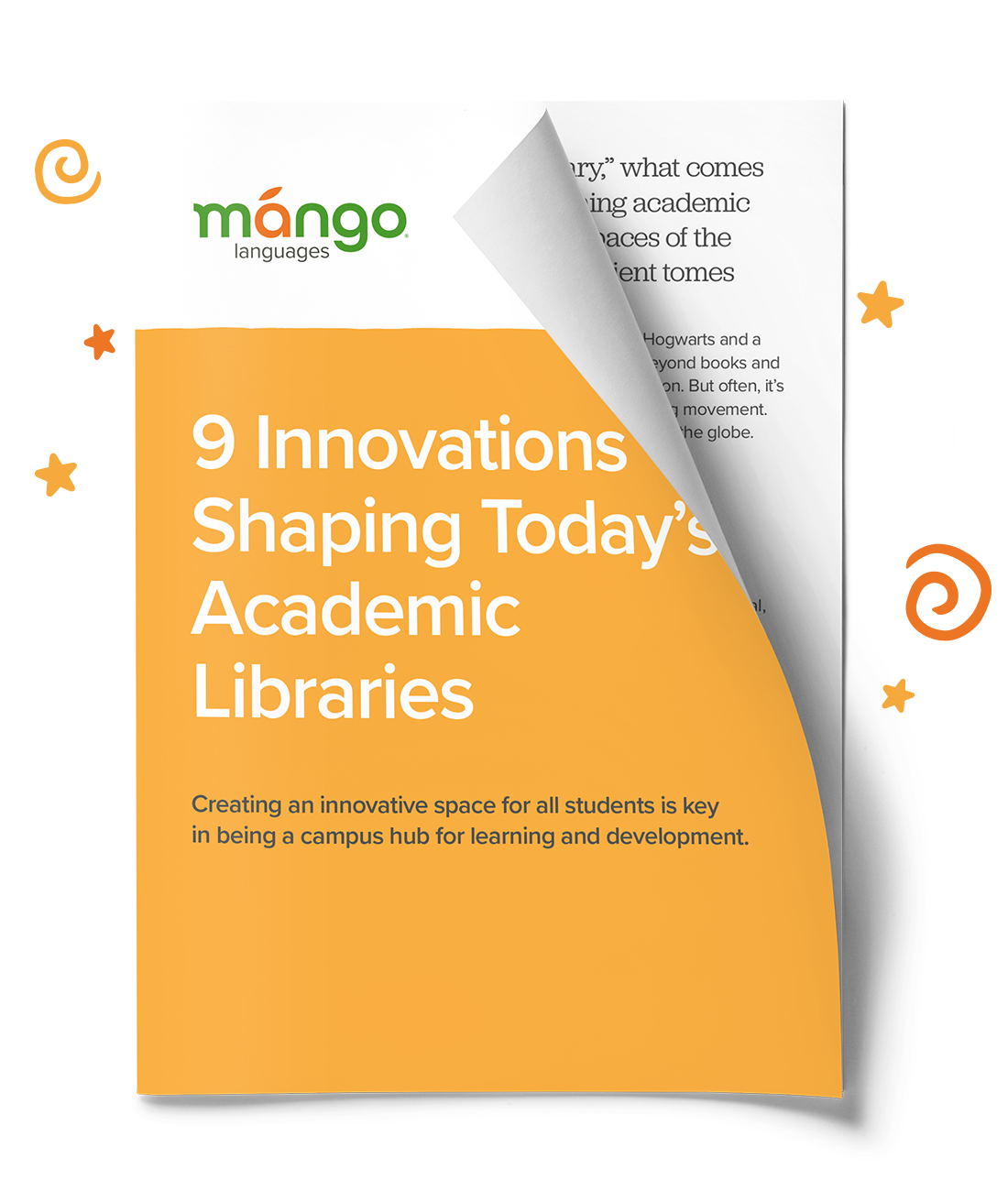 What's inside? Download our white paper and you'll learn:
Cutting-edge academic libraries aren't the dark and dusty spaces filled with ancient tomes that university libraries were a century ago. Today, they're a little less Hogwarts and a lot more high-tech: academic libraries are hubs for learning. They go beyond a place to checkout books and into the realm of technology, digital literacy and collaborative creation.
The must-have resources and technology for innovative libraries today

The libraries that are leading the way in transforming the field

How you can become (or stay) an awesome academic library innovator!
If you're looking to purchase Mango for individual use, click here. If you have questions, please visit our FAQ.