What a Modern Public Library Looks Like Today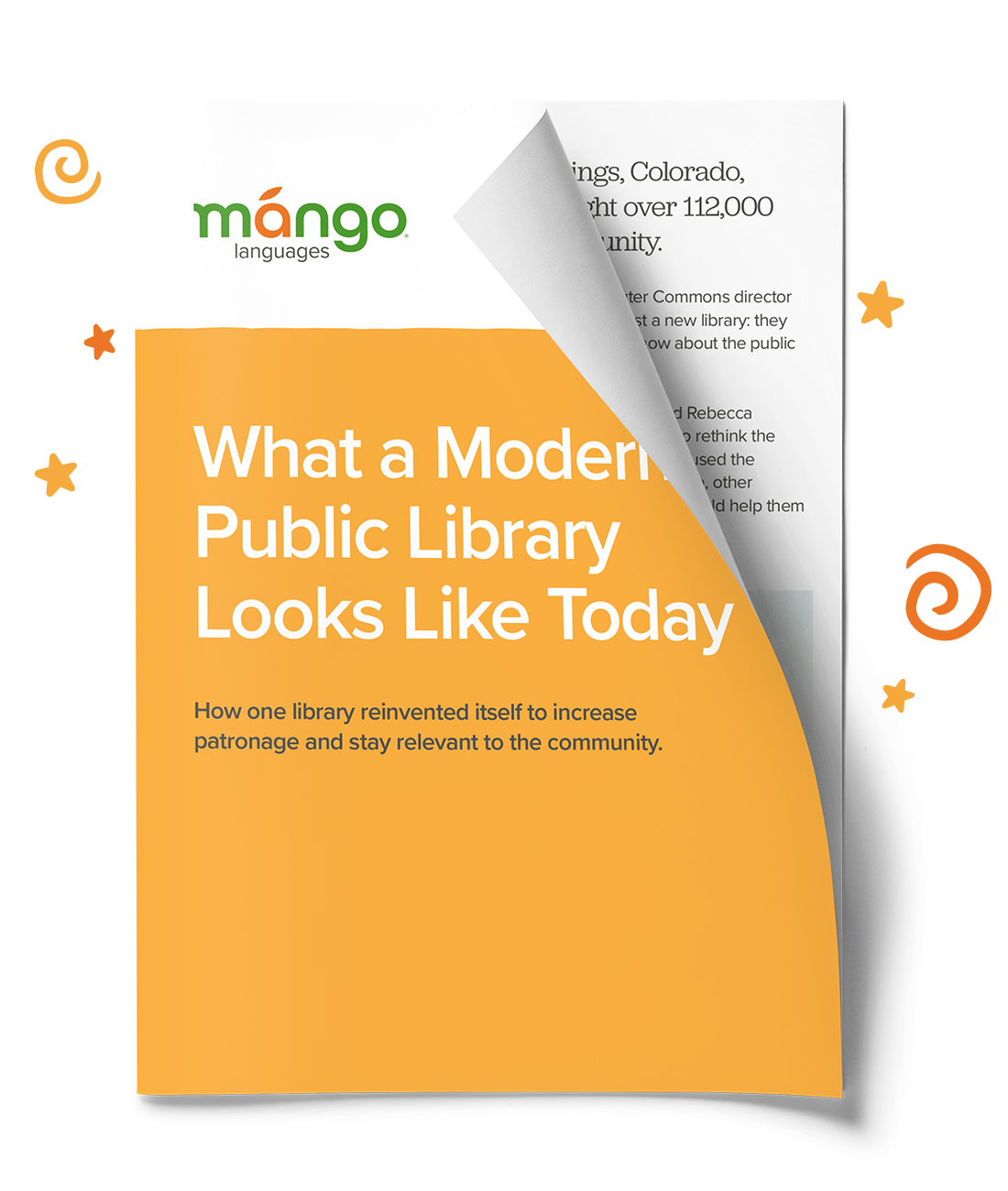 What's inside? Download our white paper and you'll learn:
The elements that go into making a library modern

How to tailor a library's needs to its individual community

The practical and philosophical background behind Library 21c's innovations
If you're looking to add Mango to your public library, click here. If you have questions, please visit our FAQ.