Supporting Successful Family Global Relocation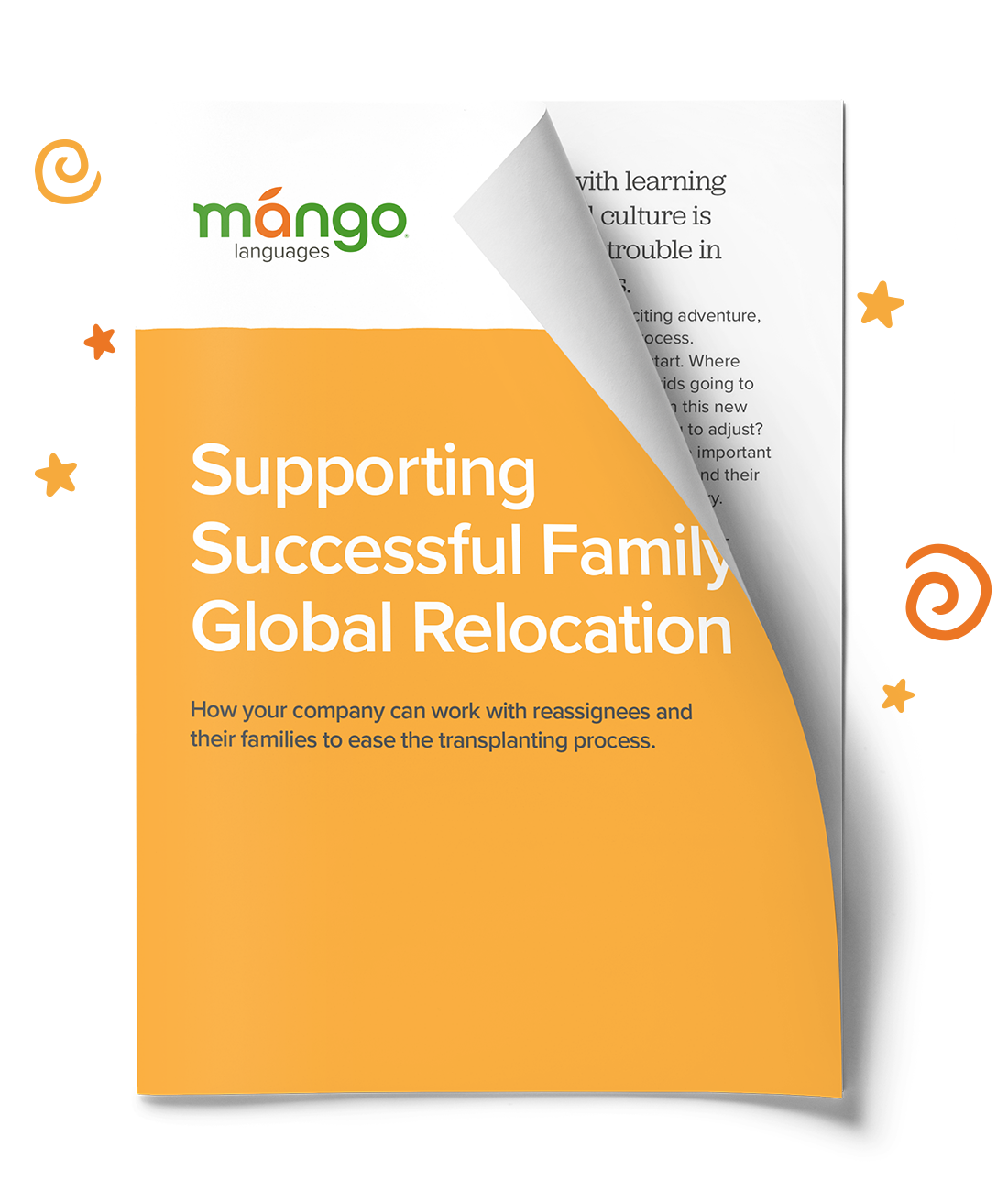 What's inside? Download our white paper and you'll learn:
Research indicates a family's inability to adapt to a new location is one of the top three reasons assignments fail. This white paper will discuss how your company and its relocating families can work together to achieve a successful reassignment.
The psychology of the expat adjustment cycle

The out-of-the-box resources that diminish culture shock and set families up for success

How language and culture-learning makes the difference between a difficult adaptation and a smooth one
If you're looking to purchase Mango for individual use, click here. If you have questions, please visit our FAQ.