Why We Will Always Need Public Libraries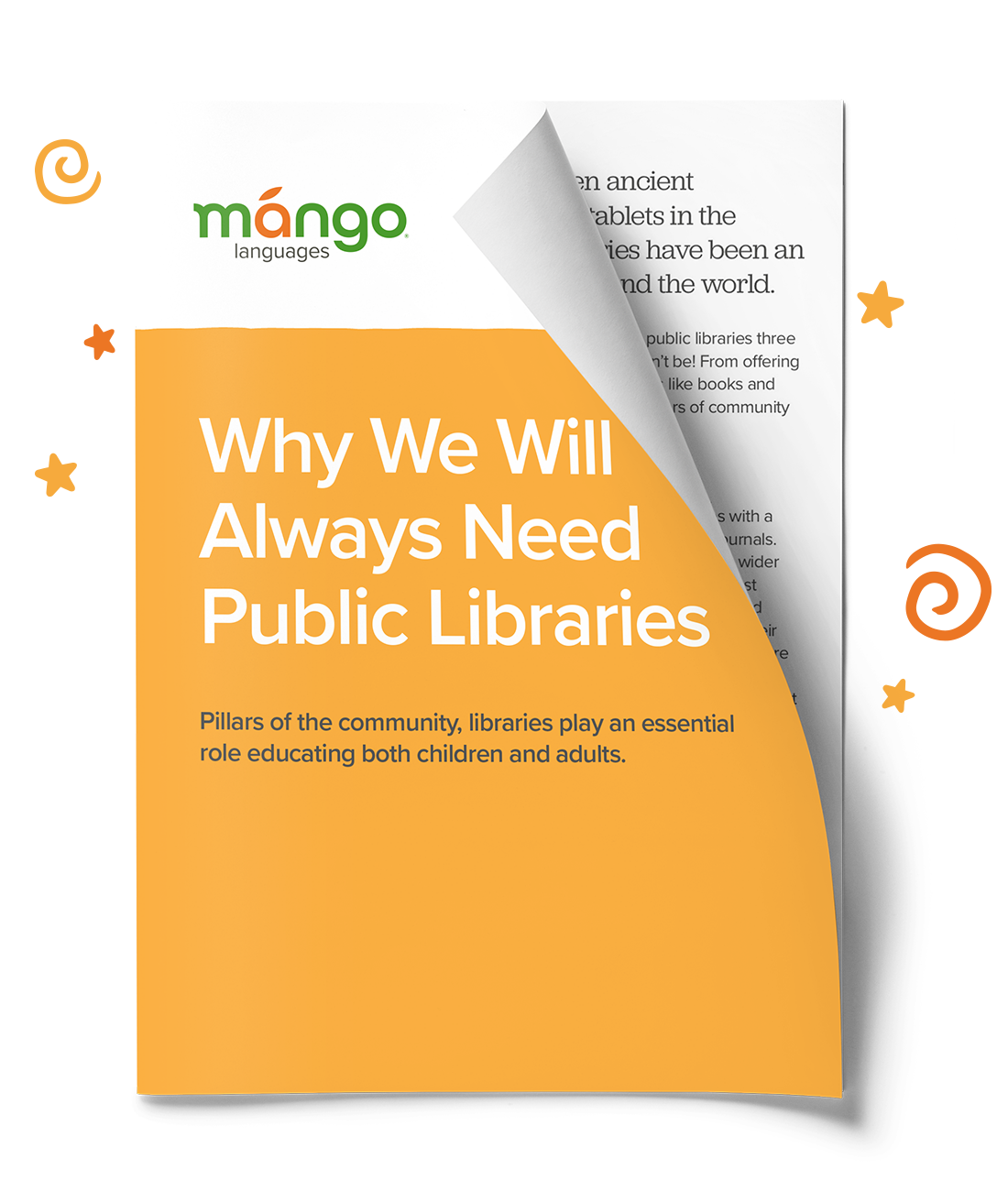 What's inside? Download our white paper and you'll learn:
How libraries have evolved to become pillars of their communities through programs educating both children and adults

The ways libraries foster local-level innovation and collaboration

How resources far beyond books help you reach new patrons and retain old ones

How libraries can learn by example to ensure their space is staying up-to-date and valuable
If you're looking to add Mango to your public library, click here. If you have questions, please visit our FAQ.